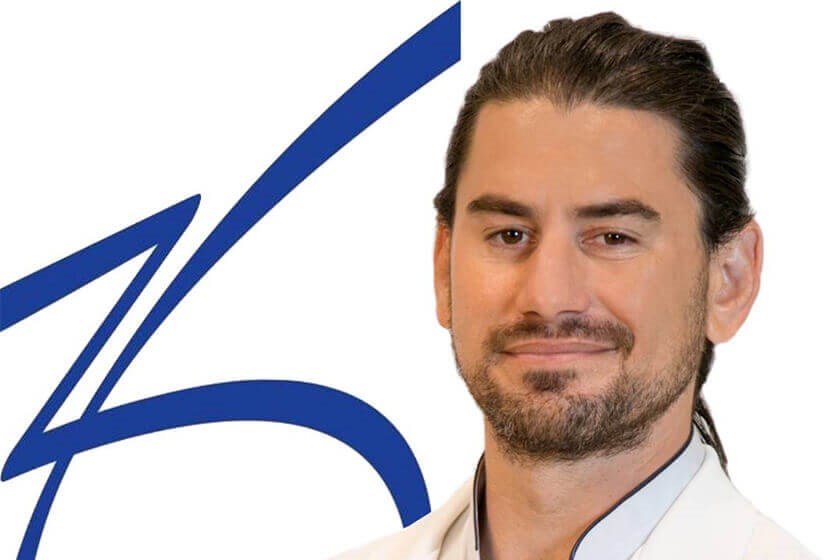 Our board-certified plastic surgeon, Dr. Aaron Kosins, will consult with patients at the ZO Skin Centre® Newport Beach for aesthetic and medical skin health concerns. Committed to giving world-class care for every one of his patients, Dr. Kosins concentrates on holistic therapy with not just surgical treatment, but for skin wellness and nourishment. Dr. Kosins meets with his patients one-on-one in a private consultation to understand the needs and concerns of the skin before making a personalized treatment plan. Having an interest in emerging and new technologies and processes, Dr. Kosins participated in the esteemed integrated plastic surgery program at the University of California in Irvine, CA, which concentrated on the fundamentals and techniques of plastic, reconstructive, and cosmetic surgery. For the benefit of his patients today, Dr. Kosins still follows the trends in new clinical developments and spends time working on his own research and inventions to help his patients get their best outcomes and increased confidence.

Eager to acquire new skills and techniques with emerging technologies, Dr. Kosins continues to learn about what the aesthetic field has to offer in medical equipment and cutting-edge research. He has worked with many world-renowned innovators to make progress in the medical advancement of nerve regeneration, harvested cells, microsurgery, rhinoplasty, and ways to treat and manage facial aging.
As a researcher and public speaker, Dr. Kosins has published his findings in professional medical publications, like The Journal of Plastic and Reconstructive Surgery, The Aesthetic Surgery Journal, Annals of Plastic Surgery, and The Canadian Journal of Plastic Surgery. In addition to his published written work, he has presented talks for the Plastic Surgery Research Council, the California Society of Plastic Surgeons, the Mayo Clinic, and the American Society of Plastic Surgeons.
Dr. Kosins earned his Doctor of Medicine degree and master's degree in business administration from the University of California in Irvine, CA. He then completed his residency through the Integrated Plastic Surgery program, which focuses on teaching advanced surgical techniques for plastic, reconstructive, and cosmetic surgeries. Today, Dr. Kosins is a clinical assistant professor (without salary) at the University of California in Irvine, CA.
Professional Affiliations
Dr. Kosins has medical privileges at Hoag Memorial Hospital Presbyterian, Newport Beach Surgery Center, and the University of California Irvine Medical Center. He is currently board certified through the American Board of Plastic Surgery and is an editorial board member of the Aesthetic Surgery Journal.
Medical Privileges
Reviews
"I am truly fortunate to be a skincare client of the great Dr Kosins & the best esthetician in the world, Dani. The ZO product regimen that Dr Kosins recommended for me immediately & immensely improved my skin and also changed my life; I no longer require makeup & feel more confident. ZO is my first and only line of defense against visible signs of aging. Thank you Dr Kosins & Dani for providing the fountain of youth, I am a client for life!!"
A.R.
Yelp
"Dani is the best esthetician!  I've been seeing her for my facials even before she was with ZO and she is the best.  She is friendly, professional, thorough and just overall awesome!  I love the ZO line, it's changed how my skin looks and I get far less breakouts!  My mom also uses their products now.  She met with Dr. Kosins and after a few months of treatment her age spots are gone!  I highly recommend going to see Dani!  She will recommend the right products for you and the facials she gives are amazing!"
J.M.
Yelp
"When it comes to choosing a good plastic surgeon, they are a dime a dozen, hello! It's Newport Beach! But when it comes to finding a GREAT plastic surgeon, there's only one man for the job, Dr. Aaron Kosins. Dr. Kosins is detail oriented, realistic and genuinely cares about each person that walks through his door. He listens to each desire you have and gives you an honest expectation & then exceeds every dream you could've ever dreamed for yourself. But it doesn't stop there. His entire staff is attentive, kind & understanding. There will never be a doctor I trust more. Thank you Dr. Kosins & team for making my dreams come true!"
S.A.
Google
"Dr. Kosins is an incredibly skilled surgeon. I traveled from the Midwest to have a rhinoplasty with Dr. Kosins after having consultations with 4 top rhinoplasty surgeons all over the US. The main reason I chose Dr. Kosins is the consistency of his outcomes. I carefully evaluated each surgeon's before and after photos over time and saw Dr. Kosins not only made noses look better from the side, but every angle. I read hundreds of reviews before making my decision, here are a few key highlights: My Result- Excellent! My nose no longer plunges and is refined from every angle. Despite being a big change in my opinion, even my most discerning friends and co-workers have no idea. Cost- Very reasonable for the area and level of skill. Based on the other quotes I received, a high quality nose job is similar in price no matter where you go. Experience- Judy (nurse) is without question the one of the most supportive positive person I have ever met. If every person had just 10% of the energy and genuine kindness Judy has, the world would be a much nicer place. I kept seeing her name in all of the reviews, and it's true- she's more amazing than I can articulate in a review :) Dr. Kosins- Aside from his exceptional skill, he truly cares. During my follow-up appointment he's excited to see the result and concerned with my happiness. I recommend following him on Insta as he posts tons of patient preop and postop videos and you can really see his skill exemplified. Out of Town Patient- I had my surgery during the COVID pandemic (hopefully when you are reading this the pandemic is over!), so travel was a bit tougher. If you are coming in from out of town I recommend really planning out your trip to make recovery stress free. Ask for a list of what you need for recovery, so you can buy it ahead of time. Recovery- There was no pain BUT I couldn't breathe through my nose at all the first week until the splint was removed. This was the worst part. I worked from my AirBNB a few days during this period, which was tough since my voice was extremely congested. I recommend NOT scheduling conference calls during your recovery if you don't want to tell your co-workers you had a nose job :) Overall I emphatically recommend Dr. Kosins . His skill, genuine commitment to exceptional results, nurse Judy, and overall experience made it a great choice for an exceptional nose."
C.G.
Google
"I'd like to thank Dr Aaron Kosins for the rhinoplasty surgery he's done it to me, it's a transformation and life changer, I knew in advance that I have a bit tricky situation and I've done a thorough research before booking with him, and exactly went for what I anticipated, highly professional. Also for his clinic staff are very helpful and prompt, they've been following my case step by step and call me almost daily before and after the surgery. And thanks a lot for the Newport Beach Surgery Center which was really comfortable."
M.A.
Google