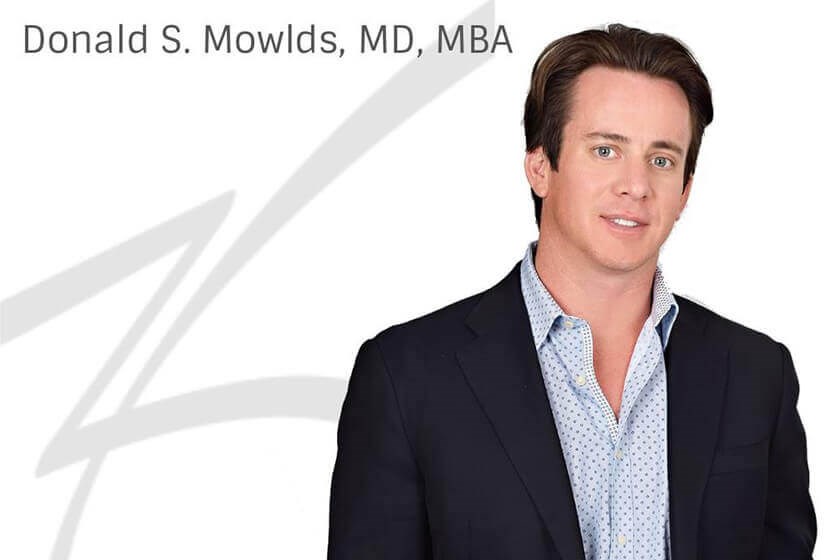 Dr. Donald Mowlds is an experienced plastic surgeon who is thrilled to be a part of the ZO® Skin Health team at the ZO Skin Centre® Newport Beach (Fashion Island). He provides our patients with cosmetic injectables, plus general and preventive skin care services for common issues, like skin discoloration, acne, rosacea, scarring, and facial aging. In his private practice, Dr. Mowlds performs cosmetic and reconstructive surgeries of the breast, body, and face. Dr. Mowlds believes that the ZO® Skin Health product line is both comprehensive and highly effective, which gives him confidence in any regimen that he prescribes for his patients.
Dr. Zein Obagi's principles and products represent a lifetime of clinical experience devoted to the continued refinement and perfection of skin health. For this reason, Dr. Mowlds considers the ZO® products available to be truly cutting edge and will deliver the results you are looking to achieve.
Dr. Mowlds looks forward to meeting you in our office to address your unique skin health needs in a collaborative environment where beautiful results can be achieved. Throughout his years as a plastic surgeon, Dr. Mowlds has been determined to remain at the forefront of the field. As an innovator, he co-invented an implantable product currently used in breast reconstruction around the world. In addition to publishing extensively in the areas of breast cancer and reconstructive surgery, body contouring, and facial aesthetics, he co-authored numerous book chapters with renowned colleagues. Plus, he traveled the world to lecture and collaborate. Most importantly, he forged many meaningful bonds with his patients that continue to influence him as a doctor and surgeon. Now, Dr. Mowlds is joining his colleague and friend at ZO Skin Centre®, Dr. Aaron Kosins (who he has known and worked with for the past ten years), along with his amazing staff in Newport Beach, CA.
Dr. Mowlds grew up in Sacramento, CA and received his undergraduate degree from Brown University with honors in neuroscience. There, he was captain of the men's golf team, a sport that remains a passion of his to this day. He earned his medical degree from the University of California, Irvine School of Medicine and master's in business administration (MBA) from the Paul Merage School of Business. Dr. Mowlds finished six years of training in plastic and reconstructive surgery in the department of plastic surgery at the University of California, Irvine, undoubtedly one of the most comprehensive training programs in the country.
His initial interest in plastic surgery became clear to him during several trips to rural Guatemala with a team of compassionate, hard-working plastic surgeons and nurses. There, he witnessed the life-altering impact of plastic surgery on individuals, families, and communities. Dr. Mowlds has remained inspired by these mission trips throughout his extensive education and countless surgeries, always striving to perfect his craft and make a positive impact on his patient's lives.