Eliminate the visible signs of aging with the Juvéderm® family of injectable dermal fillers. From treating wrinkles and lines to creating lips that are full and plump, Juvéderm® injectable wrinkle treatments at ZO Skin Centre® in Newport Beach, CA provide wonderful results that are natural looking. Juvéderm® treatments may be performed with only one formula, multiple formulas, or along with other noninvasive procedures to achieve your needs and cosmetic goals. A Juvéderm® dermal filler is formulated with synthetic HA (hyaluronic acid) that is meant to increase your natural levels of collagen and HA for healthy, supple skin. Talk to our team about refreshing your complexion without the recovery time and expense of plastic surgery using the Juvéderm® collection of injectable wrinkle fillers. The Juvéderm® formulas that we use most at ZO Skin Centre® are:
Juvéderm® Ultra
This is a powerful formula used to treat lines, wrinkles, and scars for up to a year.
Juvéderm® Ultra Plus
For even deeper lines, wrinkles, and scars, you may benefit from Juvéderm® Ultra Plus, which is designed to fill more severe areas of volume loss.
Volbella®
Your lips can be gorgeously enhanced with Volbella® injections to redefine their shape. Volbella® can also be injected into the areas around your mouth if you have wrinkles or marionette lines that need to be smoothed with more volume.
Vollure®
Our Vollure® injectable dermal filler does very well in the moderate to severe wrinkles and facial lines around the nose and mouth (parenthesis lines).
Reviews
"Have you ever woken up and said, "I can't wait to go get needle pokes in my face today?!" Well, me neither, but the closest you will come is being a patient of Dr. Stefani Kappel's. Not only is she a brilliant and talented doctor but she is one of the most lovely people you will have the opportunity of knowing. From the moment you meet her, you will feel comfortable and at home. Dr. Kappel listens to and cares about each of her patient's needs and desires and over delivers exceptional results. She is gentle and considerate, putting TLC into each procedure. When there are dozens of very talented doctors, especially in Orange County, California, choosing a doctor can be overwhelming and nerve wracking especially when it comes to your face. Give yourself the gift of an easy, wonderful and enjoyable experience and book a consultation with Dr. Stefani Kappel. From start to finish, your experience in Dr. Kappel's office will be 5 star leaving you looking forward to coming back for more!"
- M.P. /
Yelp /
Jun 12, 2017
"A few months ago I got treated for my cellulite with the Cellfina Treatment. I was treated by Dr. Bashey in Beverly Hills and could not be happier with my results. Being in my forties I honestly do not have the time for creams with my baby running around. Cellfina was a very quick treatment and long lasting that gave me the desired results I had no idea were possible. I chose to get this treatment well before bathing suit season, but honestly there was very little downtime and the recovery was quick.There was bruising for a month or so after, but once that went away I was able to see the extent of the results. I would highly recommend this treatment to anyone who has mild to severe dimpling and cellulite. It was an immediate mood boost and overall I feel like my confidence after having a kid is restored."
- M.E. /
Yelp /
Apr 10, 2018
"Voluma Filler for my Face instead of Botox! AMAZING Results I was not Expecting! I recently went to see Dr. Bashey in Laguna Beach as the holidays are approaching and needed to get some Botox. I have received botox in the past and am familiar with it. I am in my mid-fifties and figured this was what I definitely needed. Dr. Bashey didn't just look at me and give me what I came in for, he sat down and really looked at my face, then went over different areas that could use help.  Dr. Bashey is articulate and ended up injecting filler into my upper cheek area as well as Xeomon into my forehead. The filler ended up very naturally lifting my cheeks and face and also will last me he said up to 18 months or longer. I am extremely happy with my results and very thankful he took time with me to evaluate my needs. Dr. Bashey is extremely polite and made me feel comfortable with consulting before doing anything. I did not feel pressured and not much pain! I am looking forward to seeing him in the near furture for a for a chemical peel :)Thanks!"
- N.H. /
Yelp /
Dec 19, 2017
"Dr. Kappel is SO awesome! I take skincare very seriously and have been trying to find a Doctor that takes their time with me for years. She listens, gives options, and sets you up with the best possible regime for success. Not to mention her energy is so positive and she makes you feel comfortable and important! Healthcare can be fickle but Dr. Kappel is consistent and knowledgeable!"
- M.G. /
Yelp /
Nov 02, 2017
"As we age there is no harm in doing preventative care especially when it comes to your face... I am beyond lucky to have the amazing Dr. Stefani Kappel to keep my face and skin youthful! Thank you so much for my beautiful poutI'm so happy with the results If you're looking for the best, look no further and contact @stefanikappelmd She's incredible, informative, extremely gentle and a master at her craft!!! #newportbeach #drstefaniekappel #lips #pout #lovelovelove"
- S.M. /
Yelp /
Nov 01, 2017
Previous
Next
Best Candidates for Juvéderm
The best candidates for Juvéderm® injectable fillers are men or women who have facial lines and wrinkles they would like to correct. It may also be beneficial if you have age-related volume loss or naturally thin lips or cheeks. Juvéderm® wrinkle filler injections at ZO Skin Centre® are great if you want to improve your facial appearance while avoiding the expense and downtime of facial plastic surgery (like facelifts, brow lifts, eyelid lifts, or facial implants).
What to expect with Juvéderm®
Juvéderm® injections, on average, only take about 15 – 30 minutes, depending on how many areas are being addressed by a trained injector. Your face will be cleaned and injection spots will be selected and marked. To decrease discomfort during the procedure, Juvéderm® formulas contain a local anesthetic (lidocaine). After your treatment, you may continue your normal routine, but strenuous activity, such as exercise, should be avoided for at least 24 hours. You should be careful to not touch your face after your Juvéderm® injections to avoid pushing the filler into unwanted areas.
You should experience a noticeable improvement immediately after your Juvéderm® treatment, but you may also see mild swelling or bruising in the treated areas for about 7 – 10 days. The results of Juvéderm® injections usually last up to one year. Some patients find that their improvements last longer after a few years of treatments. Ask when to book a touch-up or full treatment at ZO Skin Centre® to maintain your results.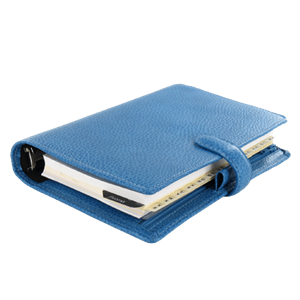 Plan Your Procedure
Average Procedure Time

30 Minutes
Contact Us
To strengthen the youthful smoothness and contours of your complexion, make an appointment for Juvéderm® treatments at ZO Skin Centre® in Newport Beach, CA. Each of the Juvéderm® formulas is made to improve common signs of aging. Our experienced team will develop a plan to fit your cosmetic needs and goals. Call today for an appointment and live to the fullest with dermal fillers.
Related Treatments