Ready to give your tired-looking wrinkles a rest? We have BOTOX® Cosmetic injections at ZO Skin Centre® in Newport Beach, CA for your overused facial muscles that have produced creases (also known as dynamic wrinkles) between your eyebrows, around your eyes, and along your forehead, that can make you look exhausted or emotional. There is no need to constantly look angry or sad when you can consult with a ZO Skin Centre® skin care professional about strategic injections of BOTOX® (a purified strain of Botulinum Toxin Type A). As a popular and proven wrinkle relaxer, it temporarily restricts movement in the BOTOX®-administered muscles so that the skin can lie smooth. If you are thinking of refreshing your appearance with this injectable, schedule a consultation at ZO Skin Centre® in Newport Beach to learn more about BOTOX® and other wrinkle treatments from one of our experienced skin care professionals.
We can also perform BOTOX® injections in areas of the body that produce more than normal amounts of sweat for patients who are 18 years old or older. This is a medical condition called hyperhidrosis. Injections can be made into the palms of the hands, soles of the feet, scalp, upper lip, groin, underarms, and more. BOTOX® injections for hyperhidrosis will last for 5 – 6 months and will need to be administered again.
BOTOX® Reviews
"Exceeded my every expectation! I recently had my first visit with Dr. Bashey, to address some aging concerns. Instantly, I was met with an individual that displayed qualities of passion, precision and quality in relation to relevant/current anti-aging solutions and truly showing care for a patient.I prefer a very classic, natural look. I do not want to look "over-done". Dr. Bashey carefully took time to listen to my concerns and educated me on my options.We decided that fillers were a great solution to meet my demands - I've experienced injectables in the past and have been very satisfied - but Dr. Bashey's unique techniques and placement made all the difference. I now know that I should expect more; and that there are NEW options, beyond what I thought was possible.I left feeling great about myself, my results and the level of care that I received (including the staff).I've met a true professional that is moving beyond the standard of other practitioners. Dr. Bashey has a new patient for life.Thank you Dr. Bashey. I feel so refreshed, natural and confident as a result of my visit with you.Julieta, Age 45"
- J.T. /
Yelp /
Aug 21, 2017
"An Aaron Lift - My wife and I had botox with Dr. Kosins on several occasions and were very satisifed with the results. More than that we were happy with his explanation and the time he took to make us comfortable as well as his manner.At the last visit Dr. Kosins injected me with two vials of filler after expalining carefully what would be accomplished and what my options were. The results were amazing to say the least.We were out with freinds and on two occasions someone asked if I had some work done and my wife said "no he had an Aaron Lift".Dr. Kosins is an Artist with a Needle. Thanks"
- Anonymous /
Vitals /
Feb 23, 2013
"I posted my review of the Beverly Hills location separately. I have family in the OC, so when I am local I follow-up with Dr. Bashey. Like I mentioned in my other review, the doctor is kind, compassionate, and very understanding. He is articulate and professional and I find myself not only being super happy with the care he gives me- each time I see him I come out a more educated patient. I am a doctor myself and I am highly critical of doctors but he is exceptional. This office is so beautiful and the staff very very helpful and friendly. I sometimes come in and get facials here too which I find really convenient. I would like to thank Dr. Bashey, Nancy, Jen Ryan, and Melissa for their taking such great care of my skin."
- M.K. /
Yelp /
Jun 12, 2017
Previous
Next
As an elective, cosmetic injection, BOTOX® can change the appearance of men and women who want to modify their facial skin by smoothing out wrinkles on the upper face, such as Crow's feet, between the eyebrows, on the forehead, and more. You may be a candidate if you have wrinkles to treat in these areas. Also, keep in mind that we can use BOTOX® as a preventive injectable, too. Your wrinkles may not be severely deep. With BOTOX® injections, you can keep your skin looking younger for longer. We also provide injections of BOTOX® for men and women who excessively sweat on their hands, feet, scalp, underarms, and more when their temperatures rise.
You can come right into your ZO Skin Centre® skin consultation with the expectation that you will have your BOTOX® injections by the time you leave as long as you qualify. We will assess your skin to determine your dosage and injection sites. Then, your skin care professional will cleanse your skin and apply a light numbing cream, if needed, for the needle punctures. Many of our patients feel the numbing cream is unnecessary, however, you may ask about it if it interests you. The injections only take a few moments to perform. You may feel some discomfort, but it should not last long. The good news is that you can go about your day as normal (except for doing strenuous exercise). The area where your skin was injected may look (temporarily) red, swollen, and lightly bruised. Once the BOTOX® takes effect, you could see results for up to 4 – 5 months.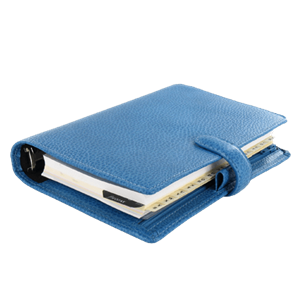 Plan Your Procedure
Average Procedure Time

15 – 60 Minutes
Contact Us
In less than an hour, you can be in and out of our office at the ZO Skin Centre® in Newport Beach, CA having treated your lines and wrinkles with BOTOX® Cosmetic. It is that simple. The injection will take a few days to activate in your muscles, however, you can look forward to seeing a refreshed, less marked by time facial appearance after your BOTOX® injections. We invite you to have a consultation at your earliest convenience at the ZO Skin Centre®.
Related Treatments