Best Candidates for ZO Platinum Facial
A healthy home skin care routine is important to keep a great complexion, but occasionally, you may need a little more guidance with routine medical-grade facials. Even when you are running low on time, you can have a ZO® Express Facial based on the needs and concerns of your skin. We recommend regular facials to keep your complexion healthy in between more in-depth treatments. After a thorough consultation to assess visible and hidden skin damage, the best medical-grade products and facial techniques ZO® has to offer will be selected to help rejuvenate your skin.
Ideally, you should get a facial every 4 – 6 weeks to maintain the health of your skin. Regular, professional facials help to remove dead skin cells and nourish your complexion so it looks and feels great. A ZO® Express Facial and a good skin care routine at home can help you maintain your skin health. After your treatment, one of our ZO® skin care professionals can recommend products that are right for your skin type and goals. Schedule your appointment for a professional facial at ZO Skin Centre® in Newport Beach, CA to elevate the health and beauty of your skin to the next level.
Reviews
"Have you ever woken up and said, "I can't wait to go get needle pokes in my face today?!" Well, me neither, but the closest you will come is being a patient of Dr. Stefani Kappel's. Not only is she a brilliant and talented doctor but she is one of the most lovely people you will have the opportunity of knowing. From the moment you meet her, you will feel comfortable and at home. Dr. Kappel listens to and cares about each of her patient's needs and desires and over delivers exceptional results. She is gentle and considerate, putting TLC into each procedure. When there are dozens of very talented doctors, especially in Orange County, California, choosing a doctor can be overwhelming and nerve wracking especially when it comes to your face. Give yourself the gift of an easy, wonderful and enjoyable experience and book a consultation with Dr. Stefani Kappel. From start to finish, your experience in Dr. Kappel's office will be 5 star leaving you looking forward to coming back for more!"
- M.P. /
Yelp /
Jun 12, 2017
"A few months ago I got treated for my cellulite with the Cellfina Treatment. I was treated by Dr. Bashey in Beverly Hills and could not be happier with my results. Being in my forties I honestly do not have the time for creams with my baby running around. Cellfina was a very quick treatment and long lasting that gave me the desired results I had no idea were possible. I chose to get this treatment well before bathing suit season, but honestly there was very little downtime and the recovery was quick.There was bruising for a month or so after, but once that went away I was able to see the extent of the results. I would highly recommend this treatment to anyone who has mild to severe dimpling and cellulite. It was an immediate mood boost and overall I feel like my confidence after having a kid is restored."
- M.E. /
Yelp /
Apr 10, 2018
"I went to see Dr. Obagi earlier this year to get 2nd opinion on a bump on my face that I thought was cancer.   My original dermatologist wanted to remove it which would have left a scar.  The moment Dr. Obagi walked into the room he easily diagnosed that it was nothing but a wart (embarrassing).  If I would have went with the advice of my original dermatologist, I would have had an unnecessary scar on face!  To my surprised he diagnosed I had Rosacea and recommended an aggressive treatment that I have just started.  I found the staff incredibly knowledgable about the ZO skin line, professional, and caring.  Also, they were very helpful in walking me through how to use the products (several times).  I've already recommended Dr. Obagi to several friends and will continue to do so."
- J.K. /
Yelp /
Oct 29, 2016
"Voluma Filler for my Face instead of Botox! AMAZING Results I was not Expecting! I recently went to see Dr. Bashey in Laguna Beach as the holidays are approaching and needed to get some Botox. I have received botox in the past and am familiar with it. I am in my mid-fifties and figured this was what I definitely needed. Dr. Bashey didn't just look at me and give me what I came in for, he sat down and really looked at my face, then went over different areas that could use help.  Dr. Bashey is articulate and ended up injecting filler into my upper cheek area as well as Xeomon into my forehead. The filler ended up very naturally lifting my cheeks and face and also will last me he said up to 18 months or longer. I am extremely happy with my results and very thankful he took time with me to evaluate my needs. Dr. Bashey is extremely polite and made me feel comfortable with consulting before doing anything. I did not feel pressured and not much pain! I am looking forward to seeing him in the near furture for a for a chemical peel :)Thanks!"
- N.H. /
Yelp /
Dec 19, 2017
"Dr. Kappel is SO awesome! I take skincare very seriously and have been trying to find a Doctor that takes their time with me for years. She listens, gives options, and sets you up with the best possible regime for success. Not to mention her energy is so positive and she makes you feel comfortable and important! Healthcare can be fickle but Dr. Kappel is consistent and knowledgeable!"
- M.G. /
Yelp /
Nov 02, 2017
Previous
Next
Let's Multitask Your Facial
ZO® Express Facial Treatments are customized to each person's needs and concerns so you will qualify for the ingredients that best suit your skin. Typically, facials are created to correct signs of aging (fine lines, wrinkles, and dry patches), improve sun-damaged skin (dark spots, rough texture, and uneven tone), deep clean (acne and clogged pores), brighten dull and sallow skin. Facials can be designed to help teens or adults with chronic conditions, like acne outbreaks, sensitive skin, or rosacea.
If you are in our office for any other treatment and would like to combine your appointment with some type of facial but are limited on time, you may be a great candidate for the ZO® Express Facial Treatment as it would only add a few extra steps to your appointment.
GO Platinum with a ZO® Facial
After your consultation for your services and treatments, you will relax in one of our treatment rooms as your ZO® Express Facial Treatment begins. All facials are unique, but most will start with a deep cleansing to remove dirt, oil, and makeup. After that, we will open up clogged pores so blackheads and whiteheads can be extracted. This is usually followed by a type of exfoliation, either performed manually or with an added treatment (microdermabrasion or chemical peel). A mask or serum may then be massaged into the skin for deep nourishment. Finally, an SPF moisturizer will be applied to protect from sun damage after the treatment.
Following your facial, you may see some redness and irritation, but this should subside naturally within a day. Many patients will see visible improvements in the appearance and feel of their skin immediately after their treatment. To maintain and enhance the results of your facial, please talk to one of our experienced team members about creating a home skin care regimen and how often you can schedule a professional facial at ZO Skin Centre® in Newport Beach.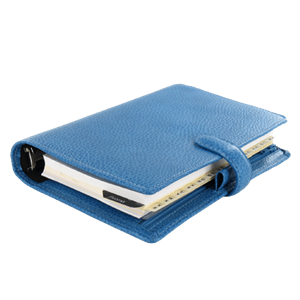 Plan Your Procedure
Average Procedure Time

< 30 Minutes
Contact Us
ZO Express Facial Overview
At ZO Skin Centre® in Newport Beach, CA, we believe in the importance of looking and feeling your best at all times (even when you don't have the time). When you get regular skin treatments, even if they are an expedited version of a full facial, you tend to have a healthier and clearer complexion. Every fantastic facial at ZO Skin Centre® is customized as your skin demands so let's multitask and put your best face forward with this facial. Contact our Newport Beach, CA office to schedule your appointment for a professional ZO® Express Facial Treatment today.