A healthy home skin care routine is important to keep a great complexion, but occasionally, you may need a little more guidance with routine medical-grade facials. Even when you are running low on time, you can have a ZO® Express Facial based on the needs and concerns of your skin. We recommend regular facials to keep your complexion healthy in between more in-depth treatments. After a thorough consultation to assess visible and hidden skin damage, the best medical-grade products and facial techniques ZO® has to offer will be selected to help rejuvenate your skin.
Ideally, you should get a facial every 4 – 6 weeks to maintain the health of your skin. Regular, professional facials help to remove dead skin cells and nourish your complexion so it looks and feels great. A ZO® Express Facial and a good skin care routine at home can help you maintain your skin health. After your treatment, one of our ZO® skin care professionals can recommend products that are right for your skin type and goals. Schedule your appointment for a professional facial at ZO Skin Centre® in Newport Beach, CA to elevate the health and beauty of your skin to the next level.
ZO® Express Facial Reviews
"Absolutely beautiful office and gracious, friendly, top notch team that will customize their treatment to your specific needs. I felt so relaxed and in amazing hands with my Jen-Ryan who did my facial! She truly knows her stuff and she has the most gentle technique. I look forward to coming back for my next treatment with her in December. . I highly recommend them!"
- A.B. /
Yelp /
Oct 07, 2017
"I took my son there for the first time to get a facial with me. he, like most teens, had a tiny bit of acne problem. The ladies there are excellent. I felt so comfortable that I booked for a package of coolsculpting and received the first session already. The ladies are so wonderful and welcoming. I had great results. My son is a teenager and was his first time receiving a facial and he loved it. I even had some trouble with my care credit card and the ladies were so nice, they called me the next day and took so much extra time accommodating me. I will give the product and services to this place more stars if I had the option :) and recommend it to everyone."
- N.S. /
Yelp /
Sep 26, 2017
"Thank you Carlyn for the Hydra facial it was practically painless and required no squeezing or prodding which is a huge plus for sensitive skin, also skin was less red afterwards Great spa, staff & location !! Cheers, JSR"
- J.R. /
Yelp /
Mar 05, 2020
"So happy to be back into ZO Newport Beach and to see the Amazing Kristy and Sara in person after quarantine. Kristy was so wonderful to keep me stocked up on the products I love. She has always given the best customer service and she went above and beyond while the storefront was closed. I have missed Sara's amazing facials and can't wait for my treatment at the end of the month. Looking forward to getting my skin glowing again. ZO Newport is the best!!!"
- S.D. /
Yelp /
Jun 17, 2020
"I can not say enough amazing things about ZO's at Fashion Island. (I bought their products through a different consultant that sold ZO and needed to restock because I LOVE their products.)So, I was there a few weeks ago with my sister and Holly was there to answer ALL of our questions. She was so patient, kind and extremely knowledgeable! She wasn't trying to "up-sell" us. She genuinely showed interest in helping us figure out our skin regimens.Fast forward to yesterday, I called Holly to ask her about a facial I was thinking of getting somewhere else. She highly encouraged me to use a ZO Facialist since I'm using the products and my skin may have a different reaction to other chemicals. She connected me with Avery and Avery was also very patient answering my questions and easing my concerns with my regimen. I ended up canceling my other facial and booked with Avery for this morning. OMG!!! I had a hydrating facial and I don't think I could ever use anyone else again!!! TOP NOTCH!  My face looks and feels like I just stepped back in time 20 years! The variety Avery used on my face felt like I just got back from a well-rested vacation! I HIGHLY encourage anyone looking for an incredible facial to get a hydrating facial by Avery! You will walk away feeling AMAZING!! I highly recommend their face cleaning regimens as well! Worth every penny!!"
- O.J. /
Yelp /
Apr 16, 2021
Previous
Next
ZO® Express Facial Treatments are customized to each person's needs and concerns so you will qualify for the ingredients that best suit your skin. Typically, facials are created to correct signs of aging (fine lines, wrinkles, and dry patches), improve sun-damaged skin (dark spots, rough texture, and uneven tone), deep clean (acne and clogged pores), brighten dull and sallow skin. Facials can be designed to help teens or adults with chronic conditions, like acne outbreaks, sensitive skin, or rosacea.
If you are in our office for any other treatment and would like to combine your appointment with some type of facial but are limited on time, you may be a great candidate for the ZO® Express Facial Treatment as it would only add a few extra steps to your appointment.
After your consultation for your services and treatments, you will relax in one of our treatment rooms as your ZO® Express Facial Treatment begins. All facials are unique, but most will start with a deep cleansing to remove dirt, oil, and makeup. After that, we will open up clogged pores so blackheads and whiteheads can be extracted. This is usually followed by a type of exfoliation, either performed manually or with an added treatment (microdermabrasion or chemical peel). A mask or serum may then be massaged into the skin for deep nourishment. Finally, an SPF moisturizer will be applied to protect from sun damage after the treatment.
Following your facial, you may see some redness and irritation, but this should subside naturally within a day. Many patients will see visible improvements in the appearance and feel of their skin immediately after their treatment. To maintain and enhance the results of your facial, please talk to one of our experienced team members about creating a home skin care regimen and how often you can schedule a professional facial at ZO Skin Centre® in Newport Beach.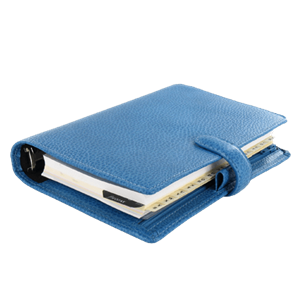 Plan Your Procedure
Average Procedure Time

< 30 Minutes
Contact Us
Let's Multitask Your Facial
At ZO Skin Centre® in Newport Beach, CA, we believe in the importance of looking and feeling your best at all times (even when you don't have the time). When you get regular skin treatments, even if they are an expedited version of a full facial, you tend to have a healthier and clearer complexion. Every fantastic facial at ZO Skin Centre® is customized as your skin demands so let's multitask and put your best face forward with this facial. Contact our Newport Beach, CA office to schedule your appointment for a professional ZO® Express Facial Treatment today.