A healthy home skin care routine is important to keep a great complexion, but occasionally, you may need a little more guidance with routine medical-grade facials. Even when you are running low on time, you can have a ZO® Express Facial based on the needs and concerns of your skin. We recommend regular facials to keep your complexion healthy in between more in-depth treatments. After a thorough consultation to assess visible and hidden skin damage, the best medical-grade products and facial techniques ZO® has to offer will be selected to help rejuvenate your skin.
Ideally, you should get a facial every 4 – 6 weeks to maintain the health of your skin. Regular, professional facials help to remove dead skin cells and nourish your complexion so it looks and feels great. A ZO® Express Facial and a good skin care routine at home can help you maintain your skin health. After your treatment, one of our ZO® skin care professionals can recommend products that are right for your skin type and goals. Schedule your appointment for a professional facial at ZO Skin Centre® in Newport Beach, CA to elevate the health and beauty of your skin to the next level.
ZO® Express Facial Reviews
"My mom found Dr. Obagi in a magazine 20+ years ago and not only has he helped her immensely, he has helped me as well! I started going to Obagi for my acne when I was a young teenager after Kaiser dermatologists were no help. I got on his regimen and it helped me, but as I continued going through puberty and my acne was getting worse, I needed something more as nothing else was working. He recommended accutane for me (twice! the first time I didn't listen!) and I'm so glad he did. It was the only thing that worked and now 2 years after he prescribed it/insisted I get on it and even suggesting I go through Kaiser as it'd be cheaper there and about 6 months after finishing my course on accutane, I am acne free. He knows what he's doing and his products work. If you listen to him and do what he suggests, you'll be happy with your skin. I've also gone there for facials with Liz and she is the best! Suzy is also always friendly and welcoming."
- H.C. /
Yelp /
Feb 10, 2016
"I have suffered with adult acne since I was 45, then menopause, then just constant cystic breakouts. I tried many EXPENSIVE products that were prescription including retin A Micro-gel. Nothing really worked or at least not for long. I kept hearing about Obaji and many estheticians who did not work for his company would say he is the best. Since using Obaji, my skin has drastically changed and improved. I do not like how expensive it is to see him but the products are comparable in price in what I was buying previously. I do believe I have found my home with Obaji when it come sto my facial products."
- S.R. /
Yelp /
Mar 03, 2012
"I gotta say, I was a little worried to come in after seeing a handful of negative reviews. But now, it's safe to say that unfavorable feedbacks should in no way stop anyone from visiting this clinic, because these guys know how to brings results.They've come up with a standard, yet very elaborate approach on how to treat problematic skin/adult acne. And it works! It not only fixes the main condition, but improves the quality of skin as well. Unlike many respected derm docs that give out prescriptions that target the acne problem solely, at Obagi there is an entire program designed to fix all possible skin complications. I can't stress enough how important this is, especially if you have sensitive skin that reacts to every slight impact on it. Also unlike many beauty spots, they didn't pretend facials would make a noticeable change and insisted on me taking more significant steps to handle the matter.Yes, the prices are high and maybe someone in the past had possible unpleasant interactions with the staff. But I honestly can say that when you've been struggling with adult acne for a long time, the results overweight everything else.  I wanna recommend this clinic to everyone with skin concerns. I've gone through my treatment without taking any medications internally and it was the most, I wanna repeat, the most effective one I've tried ... I hope they'll think about expanding to other countries, because their products are as efficient  as one can hope for. This is my first and probably last review on yelp. I just felt like someone has to do justice to this place and explain why the readers should try to oversee the negative reviews in favor of permanent results."
- N.M. /
Yelp /
May 27, 2016
"I originally was referred to this location years ago.  I was a bit nervous with the expense and procedures.  The staff was able to accommodate very quickly facials and peels for my freckles.  I purchased the entire line for treatment.  The only disappointment is the change in the product.  I enjoyed and saw the results a lot faster in the original U.S. And euro Nuderm line.  The new line is the Zo line which in my opinion not as effective, still a great product just not as quickly effective as the Original Nuderm line. The location is very clean and organized and the staff is very informative on what's best for your skin and what's not, the staff doesn't up sell which I like .  The eye cream and vitamin C are a must for me :) and well worth the price."
- R.B. /
Yelp /
May 23, 2016
"this is by far the best skin treatment clinic & doctor.  Although I spend about $2000/year for products and treatments, I think this is by far much less expensive than some of the "spa facials" and expensive cosmetics you buy from dept stores.  I've been a patient of Dr Obagi for over 10 years and have referred everyone I know who is interested in skin care (some of my friends have had serious problems with pigmentation spots from sun exposure).  My skin is i the best conditio since my 30's (and I'm almost 60).  Most people think I'm in my 40's.  I cannot more highly recommend a skin treatment.  Although you may have to wait to see Dr Obagi, it is worth the wait.  He is very no nonsense and direct in his diagnosis.  His daughter, Sandra, manages the San Gabriel clinic and does the facials (therapeutic, not be confused with spa facials).  She is really good and takes time to answer questions and make recommendations)."
- S.W. /
Yelp /
Apr 20, 2008
Previous
Next
ZO® Express Facial Treatments are customized to each person's needs and concerns so you will qualify for the ingredients that best suit your skin. Typically, facials are created to correct signs of aging (fine lines, wrinkles, and dry patches), improve sun-damaged skin (dark spots, rough texture, and uneven tone), deep clean (acne and clogged pores), brighten dull and sallow skin. Facials can be designed to help teens or adults with chronic conditions, like acne outbreaks, sensitive skin, or rosacea.
If you are in our office for any other treatment and would like to combine your appointment with some type of facial but are limited on time, you may be a great candidate for the ZO® Express Facial Treatment as it would only add a few extra steps to your appointment.
After your consultation for your services and treatments, you will relax in one of our treatment rooms as your ZO® Express Facial Treatment begins. All facials are unique, but most will start with a deep cleansing to remove dirt, oil, and makeup. After that, we will open up clogged pores so blackheads and whiteheads can be extracted. This is usually followed by a type of exfoliation, either performed manually or with an added treatment (microdermabrasion or chemical peel). A mask or serum may then be massaged into the skin for deep nourishment. Finally, an SPF moisturizer will be applied to protect from sun damage after the treatment.
Following your facial, you may see some redness and irritation, but this should subside naturally within a day. Many patients will see visible improvements in the appearance and feel of their skin immediately after their treatment. To maintain and enhance the results of your facial, please talk to one of our experienced team members about creating a home skin care regimen and how often you can schedule a professional facial at ZO Skin Centre® in Newport Beach.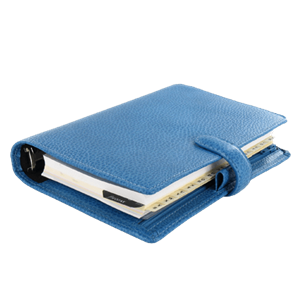 Plan Your Procedure
Average Procedure Time

< 30 Minutes
Contact Us
Let's Multitask Your Facial
At ZO Skin Centre® in Newport Beach, CA, we believe in the importance of looking and feeling your best at all times (even when you don't have the time). When you get regular skin treatments, even if they are an expedited version of a full facial, you tend to have a healthier and clearer complexion. Every fantastic facial at ZO Skin Centre® is customized as your skin demands so let's multitask and put your best face forward with this facial. Contact our Newport Beach, CA office to schedule your appointment for a professional ZO® Express Facial Treatment today.