Are you curious to find out if you qualify for injections of Kybella to reduce the size of your chin fat? You can find out at the ZO Skin Centre® in Newport Beach, CA in a private consultation. You may have a small amount of fat underneath your chin giving you a "double chin" appearance, which means that you probably do not qualify or want to have surgery. The bothersome excess pockets of fat under the chin (also known as the submental area) may be caused by aging, genetics, or weight fluctuations that lead to a weaker chin and jawline for an undefined profile.
The ZO Skin Centre® in Newport Beach, CA is proud to offer Kybella injections, a new way to get rid of neck fat without liposuction. Approved by the Food and Drug Administration (FDA), Kybella is the first nonsurgical treatment for submental fat. The active ingredient in Kybella is a synthetic version of deoxycholic acid that acts like the natural DA in the body to break down and absorb fat. Once it is injected under the chin, you may see a noticeable reduction in fat. When the fat is destroyed, the cells cannot return so you are able to enjoy your new, slim profile and strong jawline for years to come.
Reviews
"I drove from Phoenix to see Dr Kappel, no regrets, she's amazing. I found her on YouTube at the beginning of the pandemic in 2020, and just watched her videos. Then I followed her IG, and loved all the info she shared...for free. It took a year of following her to finally feel ready to seek out laser treatment for myself, so I did consults in Phoenix and asked all the questions she answers in her social media. And honestly, the laser techs were willing to share what they knew, but couldn't answer all my questions, and the dermatologists were not as open to questions. I just couldn't bring myself to let a non MD point a laser near my eyes, and I didn't like that I wasn't comfortable with the MDs. And one MD wanted me to go under anesthesia for a fraxel but wouldn't talk to me about less intensive lasers. That is a crazy amount of risk for an elective procedure! Anyway, I decided I was done looking close to home and scheduled a consult and a next day laser appt with Dr Kappel. I got a full face fraxel (no anesthesia, lol) and asked her my skin questions, I even texted the office a few days later with questions and they got back to me. I'm anxious and a bit of a control freak, and Dr Kappel's credentials and social media really helped to put me at ease. Everyone in her office took the time to make me feel comfortable (even though they were busy busy busy). I'm going back and highly recommend."
- M.M. /
Yelp /
Apr 01, 2021
"I'd like to thank Dr Aaron Kosins for the rhinoplasty surgery he's done it to me, it's a transformation and life changer, I knew in advance that I have a bit tricky situation and I've done a thorough research before booking with him, and exactly went for what I anticipated, highly professional. Also for his clinic staff are very helpful and prompt, they've been following my case step by step and call me almost daily before and after the surgery. And thanks a lot for the Newport Beach Surgery Center which was really comfortable."
- M.A. /
Google /
Apr 01, 2021
"Dr. Kosins is an incredibly skilled surgeon. I traveled from the Midwest to have a rhinoplasty with Dr. Kosins after having consultations with 4 top rhinoplasty surgeons all over the US. The main reason I chose Dr. Kosins is the consistency of his outcomes. I carefully evaluated each surgeon's before and after photos over time and saw Dr. Kosins not only made noses look better from the side, but every angle. I read hundreds of reviews before making my decision, here are a few key highlights: My Result- Excellent! My nose no longer plunges and is refined from every angle. Despite being a big change in my opinion, even my most discerning friends and co-workers have no idea. Cost- Very reasonable for the area and level of skill. Based on the other quotes I received, a high quality nose job is similar in price no matter where you go. Experience- Judy (nurse) is without question the one of the most supportive positive person I have ever met. If every person had just 10% of the energy and genuine kindness Judy has, the world would be a much nicer place. I kept seeing her name in all of the reviews, and it's true- she's more amazing than I can articulate in a review :) Dr. Kosins- Aside from his exceptional skill, he truly cares. During my follow-up appointment he's excited to see the result and concerned with my happiness. I recommend following him on Insta as he posts tons of patient preop and postop videos and you can really see his skill exemplified. Out of Town Patient- I had my surgery during the COVID pandemic (hopefully when you are reading this the pandemic is over!), so travel was a bit tougher. If you are coming in from out of town I recommend really planning out your trip to make recovery stress free. Ask for a list of what you need for recovery, so you can buy it ahead of time. Recovery- There was no pain BUT I couldn't breathe through my nose at all the first week until the splint was removed. This was the worst part. I worked from my AirBNB a few days during this period, which was tough since my voice was extremely congested. I recommend NOT scheduling conference calls during your recovery if you don't want to tell your co-workers you had a nose job :) Overall I emphatically recommend Dr. Kosins . His skill, genuine commitment to exceptional results, nurse Judy, and overall experience made it a great choice for an exceptional nose."
- C.G. /
Google /
Mar 07, 2021
"When it comes to choosing a good plastic surgeon, they are a dime a dozen, hello! It's Newport Beach! But when it comes to finding a GREAT plastic surgeon, there's only one man for the job, Dr. Aaron Kosins. Dr. Kosins is detail oriented, realistic and genuinely cares about each person that walks through his door. He listens to each desire you have and gives you an honest expectation & then exceeds every dream you could've ever dreamed for yourself. But it doesn't stop there. His entire staff is attentive, kind & understanding. There will never be a doctor I trust more. Thank you Dr. Kosins & team for making my dreams come true!"
- S.A. /
Google /
Feb 12, 2021
"I highly recommend Dr. Stefani Kappel for cosmetic procedures. I have been going to her for Botox and lip fillers the past couple years and I am sticking with her! I have shopped around and been to her competitors in Newport Beach and she is hands down the best. She will give you the most natural results and does everything very painlessly with minimal hassle or downtime. No numbing cream needed for my Botox and lip filler and I was not bruised at all, after having come off blood thinners the past year. She knows what she's doing and her sweet personality in combination with her skills makes her the best! And her prices are very competitive with all surrounding competitors for the same services, even lower in some cases. Her new office is easy to find on the corner of PCH and Avocado and is beautifully remodeled inside and clean and they follow all covid protocol. Free parking as well. Look no further!"
- L.A. /
Yelp /
Jan 13, 2021
Previous
Next
The ideal candidates for Kybella® injectable treatments have unwanted fat in the upper throat area, which creates a double chin or an unwanted thickness to the chin. This injection reduces resistant areas of fat that can't be removed with common weight loss techniques due to genetics, aging, and several other conditions. If you are near a healthy, stable weight, but exercise and diet have not been able to eliminate the fat in your submental area, Kybella® may be a suitable option for your goals. While Kybella® can be used to eliminate small or moderate pockets of fat in the upper neck, significant amounts of fat may be better suited for surgical neck liposuction.
Kybella® injections are performed during an appointment in one of our treatment rooms. A ZO® skin care professional will typically apply a numbing agent under your chin, if requested, once the skin has been cleansed. The injection session lasts around 15 minutes, which comprises of several small injections into the upper neck area. Patients may only need a single treatment to reach their goal while others may need multiple injections spaced three weeks between each appointment.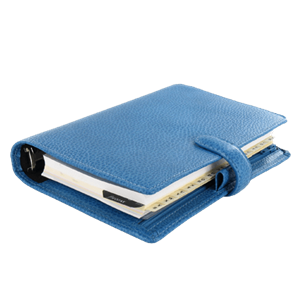 Plan Your Procedure
Average Procedure Time

30 Minutes
Contact Us
For A Sleeker Facial Profile
Even though everybody else in your family has to hide their genetic double chin, it does not mean you will. Make a consultation with ZO Skin Centre® to get more information about the new Kybella® injections in Newport Beach, CA. Reduce submental fat so you can have a strong, well-defined jawline today.
Related Treatments