If it is time to have an intervention with your aging facial furrows and folds, we invite you to have a consultation at the ZO Skin Centre® for Jeuveau® injections. Your wrinkles and fine lines can be greatly improved with Jeuveau®, a cosmetic injectable similar to BOTOX®. When you are injected with Jeuveau®, a wrinkle relaxer, it will block nerve movements for 3 months where injected. This drug is FDA approved to provisionally decrease the muscle activity in the upper face and brow with incobotulinumtoxin A. Visit the ZO Skin Centre® to discuss with one of our registered nurse injectors or physicians if Jeuveau® is appropriate for your aging skin and expression lines. We may also suggest combining wrinkle relaxers and dermal fillers for the right combination of cosmetic injections to help you look gorgeous and years younger.
Reviews
"I can not say enough amazing things about ZO's at Fashion Island. (I bought their products through a different consultant that sold ZO and needed to restock because I LOVE their products.)So, I was there a few weeks ago with my sister and Holly was there to answer ALL of our questions. She was so patient, kind and extremely knowledgeable! She wasn't trying to "up-sell" us. She genuinely showed interest in helping us figure out our skin regimens.Fast forward to yesterday, I called Holly to ask her about a facial I was thinking of getting somewhere else. She highly encouraged me to use a ZO Facialist since I'm using the products and my skin may have a different reaction to other chemicals. She connected me with Avery and Avery was also very patient answering my questions and easing my concerns with my regimen. I ended up canceling my other facial and booked with Avery for this morning. OMG!!! I had a hydrating facial and I don't think I could ever use anyone else again!!! TOP NOTCH!  My face looks and feels like I just stepped back in time 20 years! The variety Avery used on my face felt like I just got back from a well-rested vacation! I HIGHLY encourage anyone looking for an incredible facial to get a hydrating facial by Avery! You will walk away feeling AMAZING!! I highly recommend their face cleaning regimens as well! Worth every penny!!"
- O.J. /
Yelp /
Apr 16, 2021
"I'd like to thank Dr Aaron Kosins for the rhinoplasty surgery he's done it to me, it's a transformation and life changer, I knew in advance that I have a bit tricky situation and I've done a thorough research before booking with him, and exactly went for what I anticipated, highly professional. Also for his clinic staff are very helpful and prompt, they've been following my case step by step and call me almost daily before and after the surgery. And thanks a lot for the Newport Beach Surgery Center which was really comfortable."
- M.A. /
Google /
Apr 01, 2021
"Dr. Kosins is an incredibly skilled surgeon. I traveled from the Midwest to have a rhinoplasty with Dr. Kosins after having consultations with 4 top rhinoplasty surgeons all over the US. The main reason I chose Dr. Kosins is the consistency of his outcomes. I carefully evaluated each surgeon's before and after photos over time and saw Dr. Kosins not only made noses look better from the side, but every angle. I read hundreds of reviews before making my decision, here are a few key highlights: My Result- Excellent! My nose no longer plunges and is refined from every angle. Despite being a big change in my opinion, even my most discerning friends and co-workers have no idea. Cost- Very reasonable for the area and level of skill. Based on the other quotes I received, a high quality nose job is similar in price no matter where you go. Experience- Judy (nurse) is without question the one of the most supportive positive person I have ever met. If every person had just 10% of the energy and genuine kindness Judy has, the world would be a much nicer place. I kept seeing her name in all of the reviews, and it's true- she's more amazing than I can articulate in a review :) Dr. Kosins- Aside from his exceptional skill, he truly cares. During my follow-up appointment he's excited to see the result and concerned with my happiness. I recommend following him on Insta as he posts tons of patient preop and postop videos and you can really see his skill exemplified. Out of Town Patient- I had my surgery during the COVID pandemic (hopefully when you are reading this the pandemic is over!), so travel was a bit tougher. If you are coming in from out of town I recommend really planning out your trip to make recovery stress free. Ask for a list of what you need for recovery, so you can buy it ahead of time. Recovery- There was no pain BUT I couldn't breathe through my nose at all the first week until the splint was removed. This was the worst part. I worked from my AirBNB a few days during this period, which was tough since my voice was extremely congested. I recommend NOT scheduling conference calls during your recovery if you don't want to tell your co-workers you had a nose job :) Overall I emphatically recommend Dr. Kosins . His skill, genuine commitment to exceptional results, nurse Judy, and overall experience made it a great choice for an exceptional nose."
- C.G. /
Google /
Mar 07, 2021
"When it comes to choosing a good plastic surgeon, they are a dime a dozen, hello! It's Newport Beach! But when it comes to finding a GREAT plastic surgeon, there's only one man for the job, Dr. Aaron Kosins. Dr. Kosins is detail oriented, realistic and genuinely cares about each person that walks through his door. He listens to each desire you have and gives you an honest expectation & then exceeds every dream you could've ever dreamed for yourself. But it doesn't stop there. His entire staff is attentive, kind & understanding. There will never be a doctor I trust more. Thank you Dr. Kosins & team for making my dreams come true!"
- S.A. /
Google /
Feb 12, 2021
"For years I have been self conscious of a dark spot that popped up on my cheek during my first pregnancy. I contacted Kristy at ZO Skin Centre in Newport Beach who was very helpful and was able to set up a virtual consultation with Dr. Obagi since I live in Texas. The consult went great and he placed me on a new skin regime to help diminish my dark spots and make my skin look brighter and younger!  The products shipped quickly and I was able to start the following week. I am SO excited and love the products! Kristy and the other staff have gone above and beyond and even called afterwards to make sure I'm doing okay. From the moment I contacted this office I felt taken care of by their sweet staff and doctor. I can't wait to see the final results!!!"
- M.S. /
Yelp /
Jul 20, 2020
Previous
Next
Jeuveau®, is a wonderful medication for male and female patients 18 years old or older exhibiting:
Moderate to severe scowl lines between the eyebrows and facial wrinkles
Blepharospasms (eyelid twitching)
Cervical dystonia (spasms in the neck)
We will conduct a short examination of your face and ask specific questions about your health history to make sure that you are appropriate for this drug.
Jeuveau®, injection appointments are a relatively quick treatment. If you prefer to numb the area before injections, we can also provide a topical anesthetic to the skin. The injector will mark your skin with a removable marker and may make several injections in one area to accomplish your aesthetic goals. Results of a Jeuveau®, treatment will take several days to develop and last for 3 months at a time. If you experience any excessive side effects such as swelling, pain, or you feel like you are having an allergic reaction to the medication, call our office right away.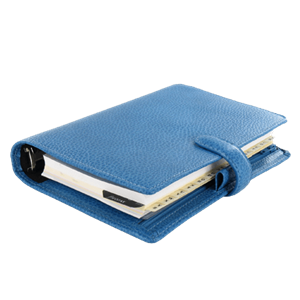 Related Procedures