Innovative CoolSculpting® is a fat cell diminishing treatment designed to sculpt and mold your body by freezing away tough fat cells without resorting to more invasive procedures. The technique includes the use of regulated cooling (cryolipolysis) to freeze fat cells so they may be naturally expelled from your body to reveal a thinner physique. At ZO Skin Centre® in Newport Beach, CA, we offer state-of-the-art CoolSculpting® that is cleared and approved by the FDA as a nonsurgical fat reduction technology to be used in the submental area (under the chin), thighs, abs, and flanks. Millions of men and women from coast to coast have had CoolSculpting® treatments and are loving their results from the fat loss on their banana rolls, love handles, bra fat bulges, muffin tops, and double chins. With cryolipolysis, the CoolSculpting® technology freezes the targeted fat cells, which allows your body to eliminate them through your natural waste production over time. In the process of several months and multiple sessions, your body will look slimmer and reveal a contour you've never had before. Can we help you meet your aesthetic goals? Schedule a consultation to learn more about cryolipolysis with CoolSculpting® and decide if this treatment is right for you.




CoolSculpting® Reviews
"I took my son there for the first time to get a facial with me. he, like most teens, had a tiny bit of acne problem. The ladies there are excellent. I felt so comfortable that I booked for a package of coolsculpting and received the first session already. The ladies are so wonderful and welcoming. I had great results. My son is a teenager and was his first time receiving a facial and he loved it. I even had some trouble with my care credit card and the ladies were so nice, they called me the next day and took so much extra time accommodating me. I will give the product and services to this place more stars if I had the option :) and recommend it to everyone."
- N.S. /
Yelp /
Sep 26, 2017
Previous
Next
While this treatment has proven successful for both women and men of varying ages, those who are most likely to benefit from CoolSculpting®:
Are within 30 pounds of their goal weight (CoolSculpting® is not a treatment for weight loss)
Experience stubborn areas of fat that do not respond to natural weight loss efforts
Are not interested in or do not qualify for surgical procedures
Have realistic expectations for the outcome of their treatment
After a consultation to go over your needs, concerns, and medical history, your CoolSculpting® technician will create your unique treatment plan.
The ZO® skin care professional that escorts you back to the CoolSculpting® area will prepare you in one of our private treatment rooms. Then, there will be a gel pad and applicator put onto the targeted area. The CoolSculpting® applicator vacuums in the fatty tissue and applies controlled cooling as the area is massaged. This may take 30 – 40 minutes per area. All you have to do is wait for your appointment to be finished — you can just relax. The cooling sensation delivered through the CoolSculpting® handpiece will target and freeze the fat cells. It is not uncommon to feel coolness while receiving treatment, but this should not cause great discomfort. As the CoolSculpting® handpiece uses suction to move the targeted fat cells into the area to be treated, you will likely feel a minor tugging or pinching, but these are normal sensations.
Your skin may look a little red and puffy for a short time, but this will not impede your daily activities. You are free to resume your normal activities. The frozen fat cells will be naturally eliminated from the body over time so it may be at least 1 – 3 months before any results are seen. Most patients see their final results about 4 – 6 months after their initial treatment with improved results after multiple CoolSculpting® sessions. While the affected fat cells cannot regrow, brand new fat cells can form. Additionally, significant weight gain can greatly affect your results. In order to keep your desired effects, it's recommended that you stick to a proper diet plan and workout regimen.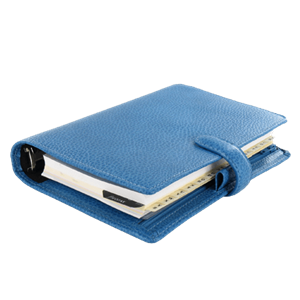 Plan Your Procedure
Average Procedure Time

30 - 45 Minutes
Contact Us
Try CoolSculpting® WIth ZO®
If you're feeling defeated by your unyielding fat bulges that will not budge no matter how healthy you are, schedule a private consultation. You may not be able to reach your physical goals on your own, but nonsurgical CoolSculpting® in Newport Beach, CA may be the answer to getting the slimmer contour you want. This technology has made it is no longer necessary to decide between invasive surgery or living with undesired fat. Let's minimize your difficult fat without invasive procedures for a smaller, tauter silhouette. Let's meet your aesthetic goals.
Related Procedures