When you are seeing flat, hollow cheeks in the mirror, do you admit to yourself that what you truly desire is what classic beauty calls for — full cheeks that help you appear youthful and healthy? The ZO Skin Centre® in Newport Beach, CA offers treatments of Voluma® to correct a sunken mid-face that is hollow and flat due to genetics, age, or weight loss. From the award-winning Juvéderm® collection of nonsurgical dermal fillers, Voluma® is uniquely designed to give lift and contour to the mid-face for a fresh, younger look. Giving you improvements that are visible for as long as two years, Voluma® is a dermal filler with hyaluronic acid (HA) to help your face feel softer and look smoother. Make an appointment to find out more about how Voluma® nonsurgical dermal filler at the ZO Skin Centre® may refresh your overall appearance by increasing lift and fullness.
Voluma® Reviews
"Voluma Filler for my Face instead of Botox! AMAZING Results I was not Expecting! I recently went to see Dr. Bashey in Laguna Beach as the holidays are approaching and needed to get some Botox. I have received botox in the past and am familiar with it. I am in my mid-fifties and figured this was what I definitely needed. Dr. Bashey didn't just look at me and give me what I came in for, he sat down and really looked at my face, then went over different areas that could use help.  Dr. Bashey is articulate and ended up injecting filler into my upper cheek area as well as Xeomon into my forehead. The filler ended up very naturally lifting my cheeks and face and also will last me he said up to 18 months or longer. I am extremely happy with my results and very thankful he took time with me to evaluate my needs. Dr. Bashey is extremely polite and made me feel comfortable with consulting before doing anything. I did not feel pressured and not much pain! I am looking forward to seeing him in the near furture for a for a chemical peel :)Thanks!"
- N.H. /
Yelp /
Dec 19, 2017
Previous
Next
Best Candidates for Voluma
Voluma® is an HA (hyaluronic acid) filler that can help add lift and contour to your mid-face. Many people see decreased fullness of the apples of their cheeks as they age or after they have dropped a significant amount of weight. Other people have a genetic predisposition to flat cheeks and may want treatment with Voluma® to enhance this area. Female patients who are nursing or pregnant will not qualify for this injectable. The FDA (Food and Drug Administration) has approved Voluma® injections for patients 21 and older only. You will complete a consultation to decide if Voluma® is an effective filler for you. After considering your medical history, needs, and goals, a custom injectable treatment plan will be created.
What to expect with Voluma®
After your consultation, your injections may be planned for your next appointment or completed that day, which is based on schedule availability. In a private room, you will be seated comfortably as your face is cleaned to prepare for the Voluma® injections. Your experienced ZO® skin care professional injector may also use a local anesthetic to help make the injections more comfortable (if needed). For accuracy, your Voluma® will be delivered with a fine-gauge needle. Once the filler is injected into your skin, you may experience mild redness and swelling, but this should subside quickly.
For many men and women, the benefits of Voluma® treatments can be seen right away and may last about two years. It's rare to develop lasting or severe reactions from Voluma® injections, although if you do have questions, concerns, or a reaction, please contact us for more information. Common side effects are light swelling, redness, or irritation of the treated area. These cases are generally extremely minor. During your consultation, ask about how soon to plan your next appointment to either build up or prolong the effects of Voluma®.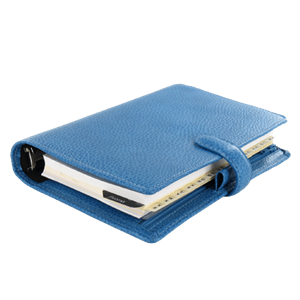 Plan Your Procedure
Average Procedure Time

30 Minutes
Contact Us
If you need more shape in the apples of your cheeks or lift in your mid-face area, learn more about Voluma® by Juvéderm®. Make an appointment at ZO Skin Centre® in Newport Beach, CA for an evaluation of your skin and a customized plan that may include Voluma® injections, our other Juvéderm® dermal fillers, or an advanced ZO® skin treatment to help you attain a youthful, radiant appearance.
Related Treatments