If you run your hands over your face, does your skin feel soft and smooth or rough like sandpaper? If rough, the top layer of your skin may be packed with dead skin cells that are making your complexion dull and uneven. At ZO Skin Centre® in Newport Beach, CA, we offer cosmetic services, like noninvasive skin exfoliation with microdermabrasion. Fast and effective, microdermabrasion treatments remove the outer layer of damaged skin so your complexion is brighter and healthier. This procedure can be used alone or with another cosmetic treatment, like a dermal filler or chemical peel, for more dramatic improvements. During your consultation, a ZO® skin care professional will create a unique treatment plan for your specific skin concerns and cosmetic goals.
Reviews
"Dr. Kosins is an incredibly skilled surgeon. I traveled from the Midwest to have a rhinoplasty with Dr. Kosins after having consultations with 4 top rhinoplasty surgeons all over the US. The main reason I chose Dr. Kosins is the consistency of his outcomes. I carefully evaluated each surgeon's before and after photos over time and saw Dr. Kosins not only made noses look better from the side, but every angle. I read hundreds of reviews before making my decision, here are a few key highlights: My Result- Excellent! My nose no longer plunges and is refined from every angle. Despite being a big change in my opinion, even my most discerning friends and co-workers have no idea. Cost- Very reasonable for the area and level of skill. Based on the other quotes I received, a high quality nose job is similar in price no matter where you go. Experience- Judy (nurse) is without question the one of the most supportive positive person I have ever met. If every person had just 10% of the energy and genuine kindness Judy has, the world would be a much nicer place. I kept seeing her name in all of the reviews, and it's true- she's more amazing than I can articulate in a review :) Dr. Kosins- Aside from his exceptional skill, he truly cares. During my follow-up appointment he's excited to see the result and concerned with my happiness. I recommend following him on Insta as he posts tons of patient preop and postop videos and you can really see his skill exemplified. Out of Town Patient- I had my surgery during the COVID pandemic (hopefully when you are reading this the pandemic is over!), so travel was a bit tougher. If you are coming in from out of town I recommend really planning out your trip to make recovery stress free. Ask for a list of what you need for recovery, so you can buy it ahead of time. Recovery- There was no pain BUT I couldn't breathe through my nose at all the first week until the splint was removed. This was the worst part. I worked from my AirBNB a few days during this period, which was tough since my voice was extremely congested. I recommend NOT scheduling conference calls during your recovery if you don't want to tell your co-workers you had a nose job :) Overall I emphatically recommend Dr. Kosins . His skill, genuine commitment to exceptional results, nurse Judy, and overall experience made it a great choice for an exceptional nose."
- C.G. /
Google /
Mar 07, 2021
"When it comes to choosing a good plastic surgeon, they are a dime a dozen, hello! It's Newport Beach! But when it comes to finding a GREAT plastic surgeon, there's only one man for the job, Dr. Aaron Kosins. Dr. Kosins is detail oriented, realistic and genuinely cares about each person that walks through his door. He listens to each desire you have and gives you an honest expectation & then exceeds every dream you could've ever dreamed for yourself. But it doesn't stop there. His entire staff is attentive, kind & understanding. There will never be a doctor I trust more. Thank you Dr. Kosins & team for making my dreams come true!"
- S.A. /
Google /
Feb 12, 2021
"I go hear for botox and Obaji products. Sara is the best and has such a good energy to her! She has helped me with my skin so much, I am so thankful! Judy is also super sweet as well. Highly recommended!"
- N.B. /
Google /
Jan 21, 2021
"For years I have been self conscious of a dark spot that popped up on my cheek during my first pregnancy. I contacted Kristy at ZO Skin Centre in Newport Beach who was very helpful and was able to set up a virtual consultation with Dr. Obagi since I live in Texas. The consult went great and he placed me on a new skin regime to help diminish my dark spots and make my skin look brighter and younger!  The products shipped quickly and I was able to start the following week. I am SO excited and love the products! Kristy and the other staff have gone above and beyond and even called afterwards to make sure I'm doing okay. From the moment I contacted this office I felt taken care of by their sweet staff and doctor. I can't wait to see the final results!!!"
- M.S. /
Yelp /
Jul 20, 2020
"So happy to be back into ZO Newport Beach and to see the Amazing Kristy and Sara in person after quarantine. Kristy was so wonderful to keep me stocked up on the products I love. She has always given the best customer service and she went above and beyond while the storefront was closed. I have missed Sara's amazing facials and can't wait for my treatment at the end of the month. Looking forward to getting my skin glowing again. ZO Newport is the best!!!"
- S.D. /
Yelp /
Jun 17, 2020
Previous
Next
Microdermabrasion treatments can improve the appearance of surface skin blemishes, including uneven texture, fine lines, dull skin tone, scars, sun damage, and clogged pores. It is safe for people of all skin tones and types that want healthier, clearer skin. These treatments are most often performed on the face, but it can also benefit your chest, neck, and hands. This procedure should not be performed on skin that has an open wound or if you have a chronic condition, like acne or rosacea.
By appointment, microdermabrasion treatments are performed in our ZO Skin Centre® in Newport Beach after a thorough consultation to determine what services will provide your best results. We will invite you to relax in a comfortable chair as your skin is cleaned and prepared for the treatment. Then, your ZO® skin care professional will pass the microdermabrasion handpiece over your skin as the tool both polishes and vacuums off the debris. While the treatment may feel odd, it should not be painful so you would not need a numbing cream or local anesthesia. We will make sure to treat your skin evenly and gently in sensitive areas (like the thin skin near your eyes). Once the treatment is complete, the skin will be lightly cleansed to remove any residue before a moisturizer, selected for your skin type with sun protection, is applied.
After a microdermabrasion treatment, you can resume your normal activities as long as you wear sunscreen or another form of sun protection since your skin will be sensitive. Your face should feel smoother and your tone should be brighter and even. To maintain your results, we recommend getting these procedures every 4 – 6 weeks. Many ZO Skin Centre® in Newport Beach patients notice that after microdermabrasion treatments, their home skin care products (especially lotions and creams) absorb more easily into their skin for better results.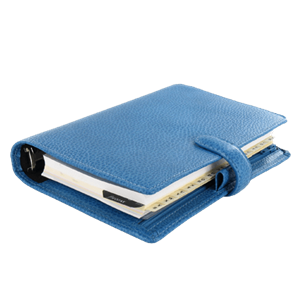 Brighter Days for Your Skin
Get your healthiest, brightest complexion with nonsurgical microdermabrasion treatments at ZO Skin Centre® in Newport Beach. Since microdermabrasion is a surface skin treatment, you may consider combining it with other procedures. Many patients combine microdermabrasion with a facial or an injectable wrinkle relaxer treatment, like BOTOX®. We would be happy to help you select the right services for your skin. We encourage you to ask questions about your skin and your aesthetic problems during your consultation so your technician can create a treatment plan that meets your needs.