End your damaging breakout cycles and renew your acne-prone skin with our ZO® Acne Clarifying Treatment. Living with acne as a teen (oil-clogged pores or sebum-induced acne) or as an adult (hormone-induced acne) can equally damage your skin no matter how it develops on your face. From the occasional bump on your face to the all-out chronic breakouts, our ZO® Acne Clarifying Treatment can get you back on track to skin you love to touch and show the world. This treatment can combat the triggers of acne, such as an excess of oil production, a buildup of dead skin cells, obstructed pores, and acne-causing bacteria. All of these troublesome issues can be addressed during a ZO® Acne Clarifying Treatment. How? Your ZO® skin care professional will assess the current state of your skin before making recommendations for what we will perform for your facial treatments. However, we commonly conduct a deep cleansing facial, gentle exfoliation, our unique ZO® Sulfur Masque, pore extractions, and an LED light treatment to reduce bacteria growing on your skin that causes acne. Discover more ways to get control of your acne at the ZO Skin Centre® in Newport Beach, CA with one of our trained ZO® skin care professionals. We can help you reduce the frustrations (and future scars) of acne.
ZO® Acne Clarifying Treatment Reviews
"I took my son there for the first time to get a facial with me. he, like most teens, had a tiny bit of acne problem. The ladies there are excellent. I felt so comfortable that I booked for a package of coolsculpting and received the first session already. The ladies are so wonderful and welcoming. I had great results. My son is a teenager and was his first time receiving a facial and he loved it. I even had some trouble with my care credit card and the ladies were so nice, they called me the next day and took so much extra time accommodating me. I will give the product and services to this place more stars if I had the option :) and recommend it to everyone."
- N.S. /
Yelp /
Sep 26, 2017
Previous
Next
Our advanced ZO® Acne Clarifying Treatment was made to support the skin of men and women acne suffers. No matter the cause of your acne, we can provide you with a facial that destroys the bacteria on your skin, decongest your blocked pores, extract your blackheads, and clear out the unnecessary oil and dead skin cells on the surface on your skin. We want candidates who prefer to limit their future acne breakouts and blemishes to reduce the inflammation on the skin, painful eruptions of acne, and the eventual scars that it can cause. For some candidates with the dermatological condition called rosacea, this treatment may also help (depending on the extent of your condition). If you are worried that your skin is "too broken out" or "too blemished" for treatment, seek out an appointment with our team at Newport Beach, CA. We may be able to help in other ways to prep your delicate skin for a ZO® Acne Clarifying Treatment.
Once your strategic ZO® skin care plan is in place and you are ready for your facial, you should schedule out 60 minutes of your time for a ZO® Acne Clarifying Treatment. Our job is to make you comfortable and provide you with world-class skin care. This is why we will take you back to a private procedural area where a trained ZO® skin care professional will begin your facial. Your face will need to be oil, dirt, and makeup-free before beginning the deep pore cleansing and extraction process. After thoroughly cleansing the face, the technician will apply the exclusive ZO® Sulfur Masque to tackle bacteria and oil on the surface of the skin. After the masque is removed, we may use an LED light treatment to soothe the skin and reduce the appearance of redness. Finally, a hydrating serum will be applied that is best for your skin type to seal in the treatment and protect your skin. Your ZO® skin care professional can talk to you about the reliable acne-fighting products to use at home and how often you should make a ZO® Facial Treatment to heal your beautiful skin at any stage of your progress.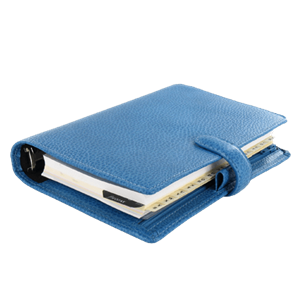 Plan Your Procedure
Average Cost

From

$175

Average Procedure Time

60 Minutes
Contact Us
Send Acne a Clear Message
Free yourself and your skin from acne breakouts with our exclusive ZO® at-home products and customized ZO® Acne Clarifying Treatments available here in Newport Beach, CA. Acne breakouts will happen throughout your life, and we can help you keep your skin looking its best with our medical-grade ZO® products, services, and advanced technology for your ZO® Acne Clarifying Treatment. Clearer, smoother skin is on the horizon. Schedule a consultation and treatment at our Newport Beach location to learn more.
Related Treatments