Indulge your delicate skin with our newest facial at the ZO Skin Centre® in Newport Beach, CA. Made for all skin types, the ZO® Platinum Facial includes the usage of 3D crystal Nano-fibers to really impact your skin through cell renewal. It will also improve how your skin retains moisture by restructuring the water-lipid layer of your skin. Available at any time of the year, the ZO® Platinum Facial will help your facial skin regenerate and achieve a radiant, glowing complexion. You may also request this facial with microneedling. To induce collagen production, we use microneedling with radiofrequency to open the skin up with micro-injuries, even more so that all the superb ingredients in your ZO® Platinum Facial can saturate your skin with its potent anti-aging elements. We invite you to discover more about our facial (with or without microneedling) and other ZO® products or services at our ZO Skin Centre® in Newport Beach, CA today.
ZO® Platinum Facial Reviews
"My mom found Dr. Obagi in a magazine 20+ years ago and not only has he helped her immensely, he has helped me as well! I started going to Obagi for my acne when I was a young teenager after Kaiser dermatologists were no help. I got on his regimen and it helped me, but as I continued going through puberty and my acne was getting worse, I needed something more as nothing else was working. He recommended accutane for me (twice! the first time I didn't listen!) and I'm so glad he did. It was the only thing that worked and now 2 years after he prescribed it/insisted I get on it and even suggesting I go through Kaiser as it'd be cheaper there and about 6 months after finishing my course on accutane, I am acne free. He knows what he's doing and his products work. If you listen to him and do what he suggests, you'll be happy with your skin. I've also gone there for facials with Liz and she is the best! Suzy is also always friendly and welcoming."
- H.C. /
Yelp /
Feb 10, 2016
"I have suffered with adult acne since I was 45, then menopause, then just constant cystic breakouts. I tried many EXPENSIVE products that were prescription including retin A Micro-gel. Nothing really worked or at least not for long. I kept hearing about Obaji and many estheticians who did not work for his company would say he is the best. Since using Obaji, my skin has drastically changed and improved. I do not like how expensive it is to see him but the products are comparable in price in what I was buying previously. I do believe I have found my home with Obaji when it come sto my facial products."
- S.R. /
Yelp /
Mar 03, 2012
"I gotta say, I was a little worried to come in after seeing a handful of negative reviews. But now, it's safe to say that unfavorable feedbacks should in no way stop anyone from visiting this clinic, because these guys know how to brings results.They've come up with a standard, yet very elaborate approach on how to treat problematic skin/adult acne. And it works! It not only fixes the main condition, but improves the quality of skin as well. Unlike many respected derm docs that give out prescriptions that target the acne problem solely, at Obagi there is an entire program designed to fix all possible skin complications. I can't stress enough how important this is, especially if you have sensitive skin that reacts to every slight impact on it. Also unlike many beauty spots, they didn't pretend facials would make a noticeable change and insisted on me taking more significant steps to handle the matter.Yes, the prices are high and maybe someone in the past had possible unpleasant interactions with the staff. But I honestly can say that when you've been struggling with adult acne for a long time, the results overweight everything else.  I wanna recommend this clinic to everyone with skin concerns. I've gone through my treatment without taking any medications internally and it was the most, I wanna repeat, the most effective one I've tried ... I hope they'll think about expanding to other countries, because their products are as efficient  as one can hope for. This is my first and probably last review on yelp. I just felt like someone has to do justice to this place and explain why the readers should try to oversee the negative reviews in favor of permanent results."
- N.M. /
Yelp /
May 27, 2016
"I originally was referred to this location years ago.  I was a bit nervous with the expense and procedures.  The staff was able to accommodate very quickly facials and peels for my freckles.  I purchased the entire line for treatment.  The only disappointment is the change in the product.  I enjoyed and saw the results a lot faster in the original U.S. And euro Nuderm line.  The new line is the Zo line which in my opinion not as effective, still a great product just not as quickly effective as the Original Nuderm line. The location is very clean and organized and the staff is very informative on what's best for your skin and what's not, the staff doesn't up sell which I like .  The eye cream and vitamin C are a must for me :) and well worth the price."
- R.B. /
Yelp /
May 23, 2016
"this is by far the best skin treatment clinic & doctor.  Although I spend about $2000/year for products and treatments, I think this is by far much less expensive than some of the "spa facials" and expensive cosmetics you buy from dept stores.  I've been a patient of Dr Obagi for over 10 years and have referred everyone I know who is interested in skin care (some of my friends have had serious problems with pigmentation spots from sun exposure).  My skin is i the best conditio since my 30's (and I'm almost 60).  Most people think I'm in my 40's.  I cannot more highly recommend a skin treatment.  Although you may have to wait to see Dr Obagi, it is worth the wait.  He is very no nonsense and direct in his diagnosis.  His daughter, Sandra, manages the San Gabriel clinic and does the facials (therapeutic, not be confused with spa facials).  She is really good and takes time to answer questions and make recommendations)."
- S.W. /
Yelp /
Apr 20, 2008
Previous
Next
For all skin types, the ZO® Platinum Facial Treatment is a welcome facial for most skin types. Men and women can both benefit from the ZO® Platinum Facial Treatment with or without microneedling. You may have some visible signs of aging (fine lines, dry skin, or volume loss) or want to improve the quality of your skin at any age. To find out if you qualify for this treatment, please contact our office in Newport Beach for a quality skin care assessment to see if you are a candidate for this newly popular ZO® Platinum Facial Treatment.
During your appointment at the ZO Skin Centre®, you will be taken to a private room for your ZO® Platinum Facial Treatment. We hope that you will find the room relaxing and soothing as we prep you and the room for the session. This treatment uses 3D crystal Nano-fibers that can penetrate fine lines and open up your pores for the serums and other ZO® Platinum Facial Treatment ingredients that will infuse your skin. Also, we can perform a microneedling treatment to your facial skin as well. As an anti-aging treatment for the appearance of wrinkles, lax skin or scars, microneedling is a versatile treatment that stimulates the collagen production process.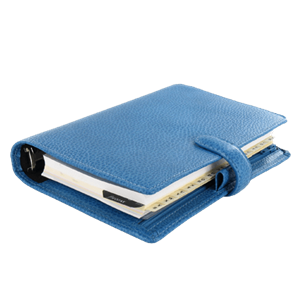 Plan Your Procedure
Recovery Time

Varies

Average Procedure Time

1 Hour

Post-op Follow-up

Varies
Contact Us
GO Platinum with a ZO® Facial
Nourish your skin with our new ZO® Platinum Facial Treatment at our location in Newport Beach, CA. It works on the cellular level of your skin. Available all year, the ZO® Platinum Facial Treatment is a wonderful facial for any season of the year to keep your skin nicely hydrated. Schedule your facial service with one of our ZO® skin care professionals at the ZO Skin Centre® at your earliest availability.
Related Treatments